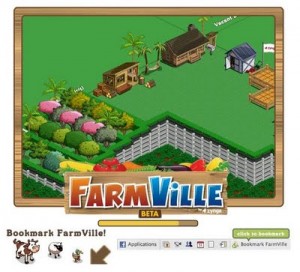 The loading screen is the screen seen by players while the game is loading. It features images of good looking farms owned by other farmers. It also has a large FarmVille icon at the bottom, with a loading bar.
Which farm is displayed, depends on a few things. If there is a limited-edition series of items, the loading screen will probably show farms equipped with those items. In this way, players are made aware of the new items.
Standard loading screens between two events
Edit
Halloween 2009
Edit
For Halloween 2009 , the loading screen images were changed to display the winners of Halloween decoration contest.
Thanksgiving
Edit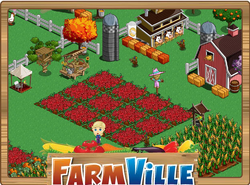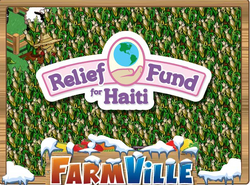 Free Fuel Week
Edit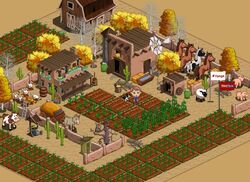 Items Arrival
Edit
New Mystery Prizes
Edit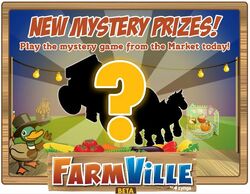 Sneek Peaks
Edit
iPhone app
Edit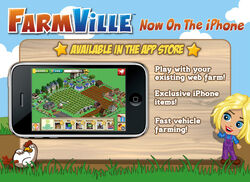 Winter Wonderland Event
Edit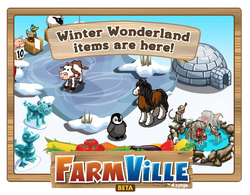 Best Buy Promotion
Edit
Ad blocker interference detected!
Wikia is a free-to-use site that makes money from advertising. We have a modified experience for viewers using ad blockers

Wikia is not accessible if you've made further modifications. Remove the custom ad blocker rule(s) and the page will load as expected.