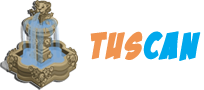 Tuscan Event


—Image © Zynga
Information

Start Date:
May 18, 2010
End Date:
June 8, 2010
Required minimum level(s):
see Template:infobox-umbrella for template instructions
Items released during this event
Animals
0
Buildings
0
Decorations
0
Seeds
0
Trees
0
Avatar Clothing
0
Other
0
Total
0
Events
The Tuscan Event is an event on FarmVille that occurred between May 18, 2010 to June 8, 2010. During the event, a large number of Italian items were released.
Ad blocker interference detected!
Wikia is a free-to-use site that makes money from advertising. We have a modified experience for viewers using ad blockers

Wikia is not accessible if you've made further modifications. Remove the custom ad blocker rule(s) and the page will load as expected.